Welcome to the Wellington Pier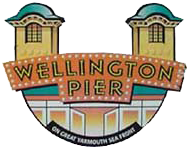 The ultimate seaside entertainment in the heart of Great Yarmouth.
Welcome to the iconic Wellington Pier, the jewel of Great Yarmouth's seaside attractions. Nestled on the golden shores of this charming coastal town, Wellington Pier invites you to embark on a remarkable journey filled with excitement, entertainment, and breathtaking views.
As you step onto our historic pier, you'll be captivated by the nostalgic charm that exudes from every corner. Wellington Pier has been an integral part of the Great Yarmouth landscape, enchanting generations of visitors with its timeless allure.
As you explore our vibrant venue, you'll discover an array of attractions that cater to every age and interest. From thrilling amusements that delight to classic arcade games that evoke a sense of nostalgia, Wellington Pier guarantees an experience that will leave you with cherished memories.
Indulge your taste buds at our ice cream parlour brimming with delectable treats or treat yourself and others with a memento from our delightful gift shop.
The Café Express offers an excellent range of teas, coffees and cold drinks alongside a tempting selection of fresh sandwiches, baguettes, toasties, jacket potatoes and pastries. You'll also find a fully licensed bar offering a selection of premium bottled beers and lagers together with a great selection of wines and spirits.
We pride ourselves on creating an inclusive and accessible environment, ensuring that all guests can fully enjoy their time on Wellington Pier. Our commitment to safety and comfort is paramount, and our friendly staff are always on hand to assist and ensure your experience is nothing short of exceptional.
Welcome to Wellington Pier, where cherished memories and unforgettable moments await. Start your journey with us today, and let the magic of the seaside unfold before your eyes.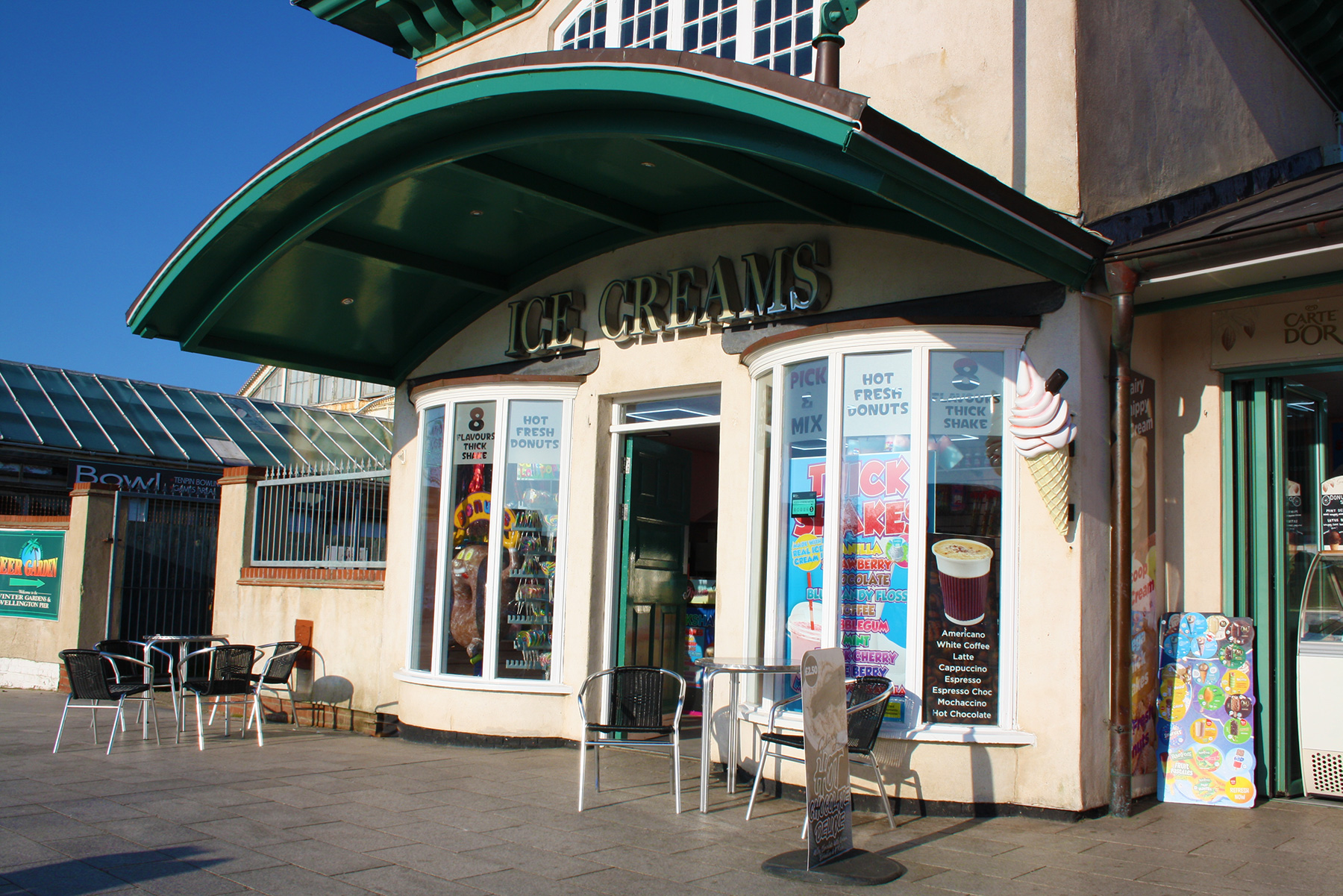 Enjoy a wonderful selection of classic seaside refreshments including ice creams, thick shakes, hot fresh donuts, teas and coffees.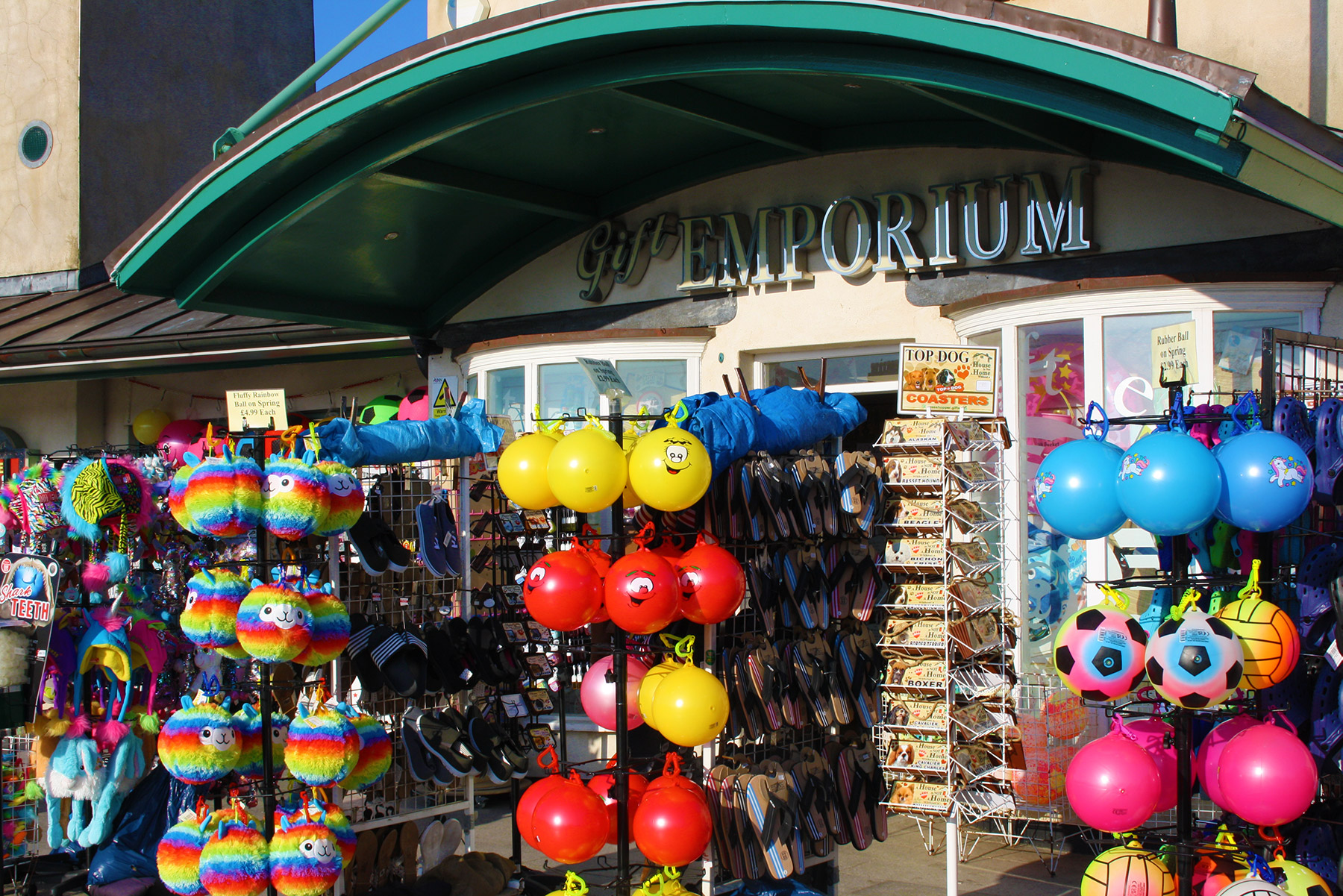 Enjoy a classic gift shop experience with a fabulous selection of fun holiday presents for family and friends.